G35 graffiti photo shoot
04-23-2019, 06:34 AM
G35 graffiti photo shoot
---
I've always loved the industrial look for photos for modified cars, graffiti always makes a nice backdrop
They've turned out well considering they were done on my phone
The following 4 users liked this post by G-Scotland:
04-23-2019, 05:46 PM
I drove ttrank's car solo
Join Date: Mar 2009
Location: By the sea, Tx
Posts: 18,152
G35 sedan w/ too much money in mods
Those are badazz! I had the pleasure of driving from Texas to California in 2011 to go to the annual GTG sedan meet. Candlestick Park took some professional shots of my car in 2 downtown locations of LA. Here's a couple from one of the locations: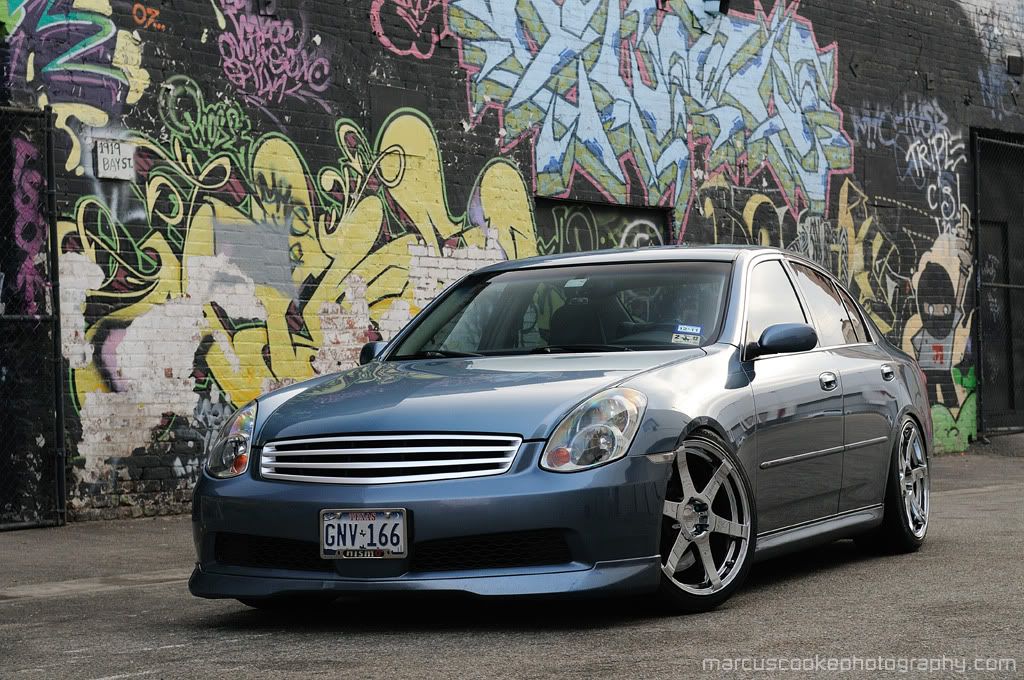 And my all-time favorite shot of my car:
04-23-2019, 11:07 PM
---
Both your guys' G's look pretty bad a$$! With or with out graffiti lol! Beautiful photos.I always liked the look for the first gen G's. Especially the coupes, still the best looking coupes in my opinion. Thanks for sharing.
04-24-2019, 08:56 AM
Nice photos
I was hoping for some better shots but there were 2 cars parked ruining my backdrop
Managed to hide them in some shots
Heres a few graffiti shots of my previous cars. Ignore the date stamp....
The following users liked this post:
04-24-2019, 09:42 AM
Super Moderator
Join Date: Jun 2013
Location: OH-IO
Posts: 9,903
I love industrial backdrops. Nice photos!
04-24-2019, 11:33 AM
The following users liked this post:
04-29-2019, 04:30 PM
Is that R33 common in Scotland? Here in California a lot of R33's and 32's are common nowadays but they mostly have out of state license plate. We have the most ridiculous laws in the country lol.
04-29-2019, 05:23 PM
They're not that common as they're mainly imports. I think they had some uk cars towards the end of production and only GTR models. Far more common than 350GT's though
Thread
Thread Starter
Forum
Replies
Last Post