OUTCAST GARAGE|| ALL BODY KITS SALE!! G Coupe & Sedan Bumpers, Hoods, Trunks & More!
12-04-2014, 11:20 PM
OUTCAST GARAGE|| ALL BODY KITS SALE!! G Coupe & Sedan Bumpers, Hoods, Trunks & More!
---
714-983-4049 |

[email protected]

| Private Message
3100 Warner Ave #8 Santa Ana California 92704
www.OutcastGarage.com
Follow us for updates & specials!
WE MATCH OR BEAT ANY COMPETITORS PRICING! SEND US A Private Message OR USE THE "MAKE AN OFFER" BUTTON ON OUR WEBSITE!!
How to Order
www.OutcastGarage.com
Some of our more popular items have a quick checkout link to our website next to them for most items please send us a
Private Message
with your Full Name, E-Mail, and Product Number / Part Name with your full address for a shipping quote. Or if you simply have any questions please send us a
Private Message
or e-mail with the full product name or part number and we'll be happy to answer any questions you may have! For additional details please see our Terms of Agreement at the bottom of each one of our post.
Shipping
We have a 'flat rate' policy within the 48 states:
$45-$130 Front Lips/Diffusers/Wings
$150 Trunk
$150 Front Bumper up to a Full Kit
$150 Hood
All packages are fully insured against any damage during shipping. Majority of our packages are shipped via freight and can take up to 8-12 business days in transit. Packages outside of the USA are subject to custom and brokerage fees. We are not responsible for any customs or brokerage fees. Please check your local customs office for their rates.
We welcome anyone who's interested in coordinating a group buy with their local forum members to save cost on shipping, please Private Message us for details.
Photos
If you have our product and would like to submit photos to be posted in for sale threads or
Facebook
please send us an e-mail to
[email protected]
or send a
Private Message
.
Product List
Scroll down for a product list with images!
FRONT SPLITTER FOR ALL G35 BUMPERS
$195 Outcast Garage Carbonfiber Splitter for ALL G35 Bumpers
http://www.outcastgarage.com/collect...pes?q=SPLITTER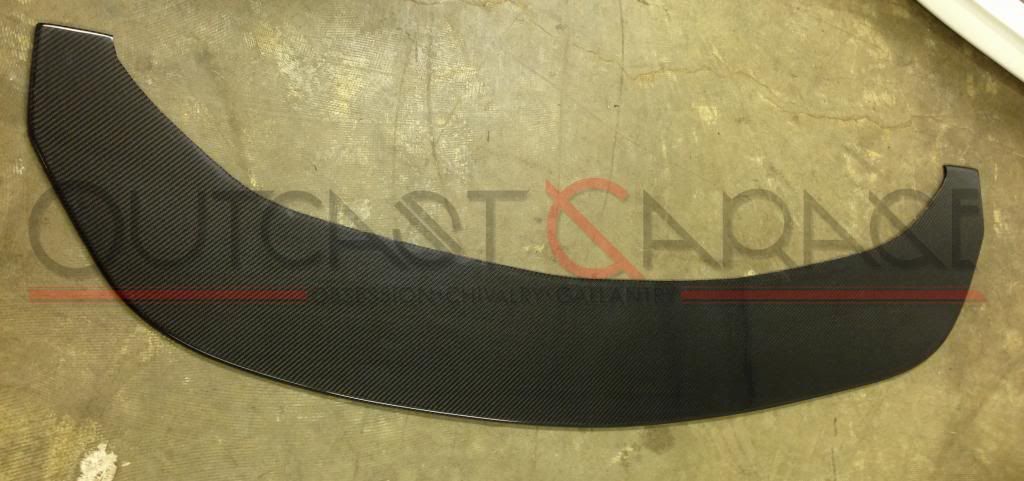 FRONT LIPS
$220 Poly Urethane Replica D-Spec Front Lip
http://www.outcastgarage.com/product...hane-front-lip
$225 Poly Urethane Replica ING-Style Front Lip
http://www.outcastgarage.com/product...hane-front-lip
$160 Fiberglass Replica I-Style Front Lip
http://www.outcastgarage.com/product...lass-front-lip
- Available for Sports Bumper
http://www.outcastgarage.com/product...hane-front-lip
$120 Poly Urethane Replica Gialla-Style Front Lip
http://www.outcastgarage.com/product...hane-front-lip
FRONT BUMPERS:
$150 Fiberglass Replica Greddy Front Bumper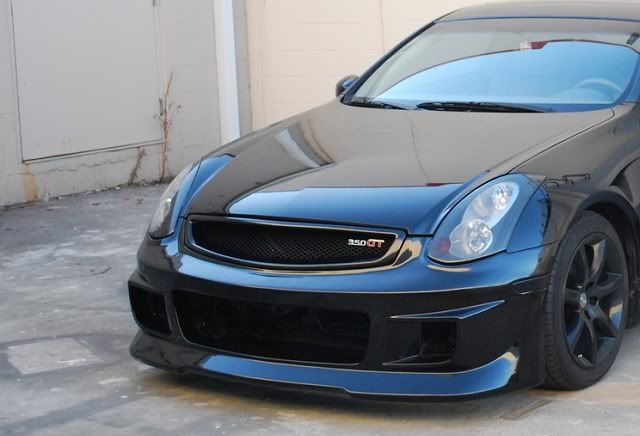 $400 Poly Urethane Authentic Inven Front Bumper
http://www.outcastgarage.com/product...e-front-bumper
$255 Fiberglass Authentic Inven Front Bumper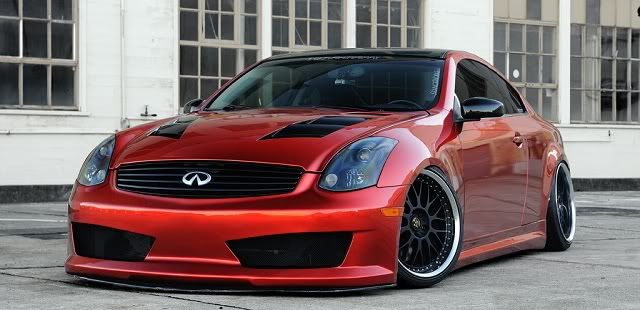 $350 Poly Urethane K2-Remix
$350 Poly Urethane Authentic KurumaZ Front Bumper
$300 Poly Urethane Replica N-Style Front Bumper
$225 Fiberglass Spec-I Front Bumper
$290 Poly Urethane Replica TS-Style Front Bumper
$225 Fiberglass VS-Style Front Bumper
SIDESKIRTS:
$255 Fiberglass Replica KS-Style Sideskirt
$375 Poly Urethane K2 Sideskirt
The Following User Says Thank You to Outcast Garage For This Useful Post:
12-04-2014, 11:20 PM
Reserved for More Products
Outcast Garage
[email protected]
| 714-983-4049
3100 Warner Ave #8 Santa Ana, California 92704
www.OutcastGarage.com
12-04-2014, 11:21 PM
Reserved
Outcast Garage
[email protected]
| 714-983-4049
3100 Warner Ave #8 Santa Ana, California 92704
www.OutcastGarage.com
12-04-2014, 11:22 PM
Reserved
Outcast Garage
[email protected]
| 714-983-4049
3100 Warner Ave #8 Santa Ana, California 92704
www.OutcastGarage.com
12-04-2014, 11:25 PM
Reserved
Outcast Garage
[email protected]
| 714-983-4049
3100 Warner Ave #8 Santa Ana, California 92704
www.OutcastGarage.com
01-05-2015, 12:58 PM
Join Date: Jan 2005
Location: Philly burbs
Posts: 1,570
01-09-2015, 06:54 PM
PM sent
02-08-2015, 03:59 PM
Join Date: Sep 2009
Location: GTA, Canada
Posts: 2,868