New Enkei Type-RC's
01-04-2008, 05:40 PM
Join Date: Apr 2007
Posts: 32
Likes: 0
Received 0 Likes on 0 Posts
New Enkei Type-RC's
---
I know alot of people have interest in these wheels but not too many actually have them. Here's the pics.
Enkei RPO3 Type-RC 19x9 19x10 18mm and 22mm offset, 245/275 S03's and Hotchkis suspension.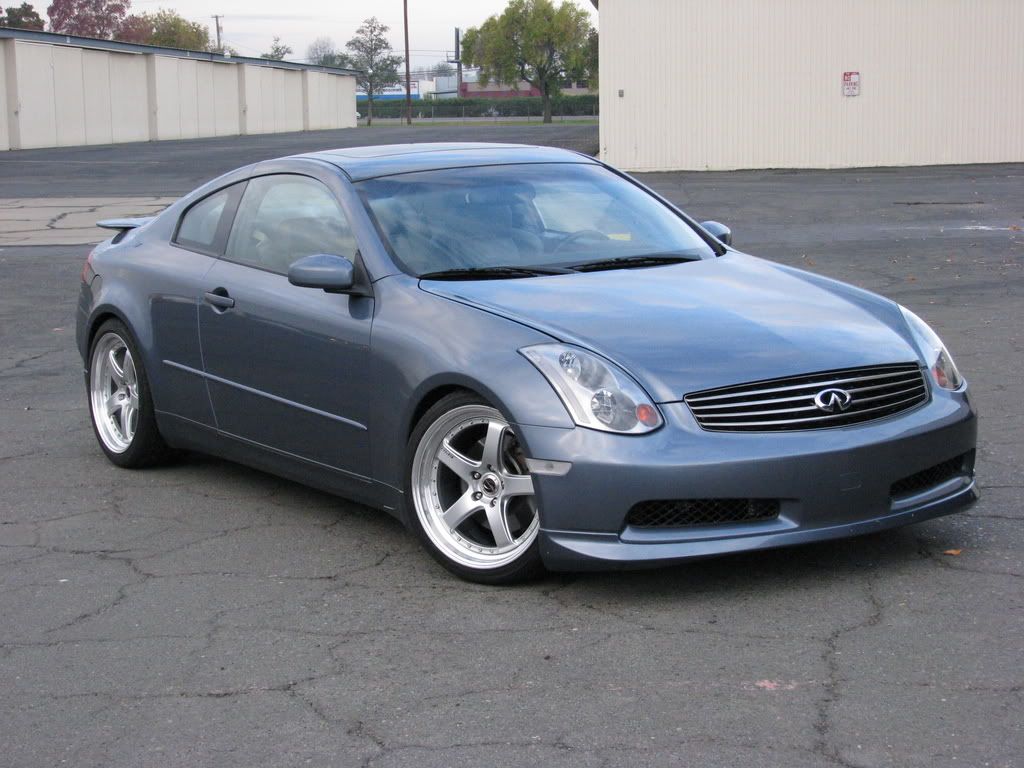 Christian
01-05-2008, 11:26 PM
Join Date: Aug 2007
Location: Monroeville,PA
Posts: 22,421
01-06-2008, 12:02 PM
very nice...was considering these, but look too similar to G-Games 99B already have. these are supposed to be pretty light weight. know how much they weigh?
01-06-2008, 09:31 PM
Join Date: Sep 2006
Location: Alberta
Posts: 5,747
Looks real good. I would like to see them in all black.
01-06-2008, 09:52 PM
Hella nice!!!! I was waiting for someone to post these.... After seeing them on the coupe.. these have became my #1 choice of rims! again.. Hella nice yo'
01-09-2008, 03:36 PM
Join Date: Dec 2004
Posts: 1,447
Likes: 0
Received 0 Likes on 0 Posts
very nice. these were the wheels on my list before ordering the ssr MS-1's. offsets were too conservative for my tastes which is why i went ssr's. but i sold my G so who cares. I like it though. is this the most aggressive fitment they had?
01-09-2008, 04:17 PM
The goblin resurrection
Join Date: Oct 2006
Location: In my garage
Posts: 25,862
Looks killer, good choice