Project G45
05-24-2006, 04:25 PM
Join Date: Apr 2006
Location: Baltimore,MD
Posts: 3,554
Likes: 0
everyone right click and save those picks once he'd done...all that power and he might fly off to the moon and we'll never see him again
lol hope not...cant wait to see....the more and more i see stuff like this the more im leaning towards FI
05-24-2006, 04:47 PM
Originally Posted by kel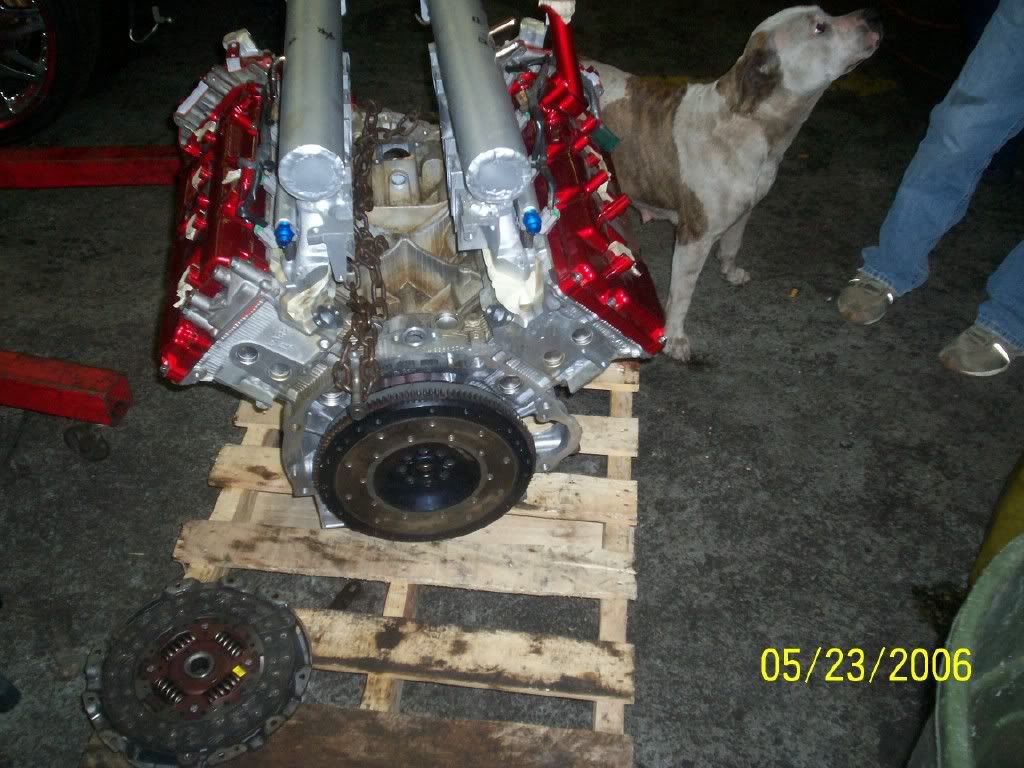 here are pics of my Q45 engine before it goes into my ts widebody G
is your dog helping put the engine together? ...wash that sucka man he/she is dirty as hell lol jk jk.
Good luck man its coming along good.. wish i had the money for something like this
05-24-2006, 09:53 PM
Originally Posted by kel
should be ready in about three weeks
You've got our interest Kel. and the pooch looks quite interested too.
Keep us in the loop.
C.
05-24-2006, 10:32 PM
don't tease us with this **** and never come back to post again
hoping to track the progress of your G until it's completion.
good luck with the build.