Post pics of your G35 Coupe Liquid platinum 06-07 not BS
06-08-2012, 11:09 AM
Registered User
Join Date: Feb 2008
Location: Dallas, TX
Posts: 4,557
whats the difference between Liquid Platinum and Brilliant Silver?
Look the same to me.
06-08-2012, 02:55 PM
The one with aftermarket wheels is 06-07 LP, the other is 04-05 BS.
LP is much brighter, BS has a sort of goldish tint to it when hit by sunlight. Although it is hard to tell the difference unless they are parked right next to each other.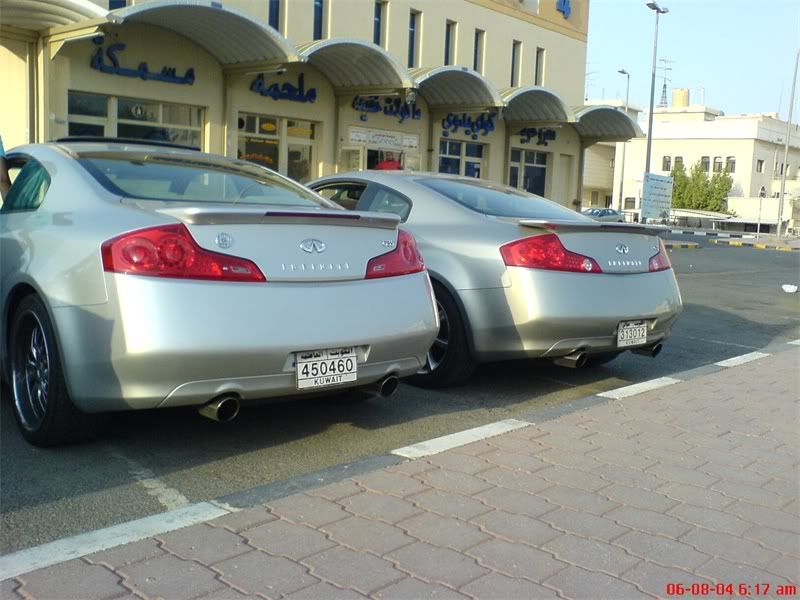 taken from this thread
Originally Posted by
LiquidREVUP
---
Last edited by LiquidREVUP; 06-08-2012 at

03:04 PM

.
The following users liked this post:
09-01-2012, 07:13 PM
The following users liked this post:
11-20-2012, 05:13 PM
Here's my 06 Liquid Platinum coupe
02-15-2013, 01:26 AM
CLUB MODERATOR
Join Date: Jul 2008
Location: Richmond, VA
Posts: 7,008
07 LP