Post pics of your G35 Coupe Liquid platinum 06-07 not BS
12-11-2008, 01:56 AM
Banned
Join Date: Oct 2008
Posts: 192
Likes: 0
Received 0 Likes on 0 Posts
Post pics of your G35 Coupe Liquid platinum 06-07 not BS
---
I would like to see how many LP coupes are modded or not modded. I tried using the search button but all i see is LP sedans. Post up your pics
12-14-2008, 06:26 PM
Join Date: Aug 2008
Location: Socttsdale, AZ
Posts: 472
i dont think liquid platinum is a coupe factory color
02-01-2009, 08:37 AM
Here is mine at the dealership. I was supposed to take delivery yesterday but due to family things, I cannot pick it up until tomorrow.
2006 full premium and sport (including RAS), only thing it doesn't have is navi, which is fine by me since I have a portable Garmin.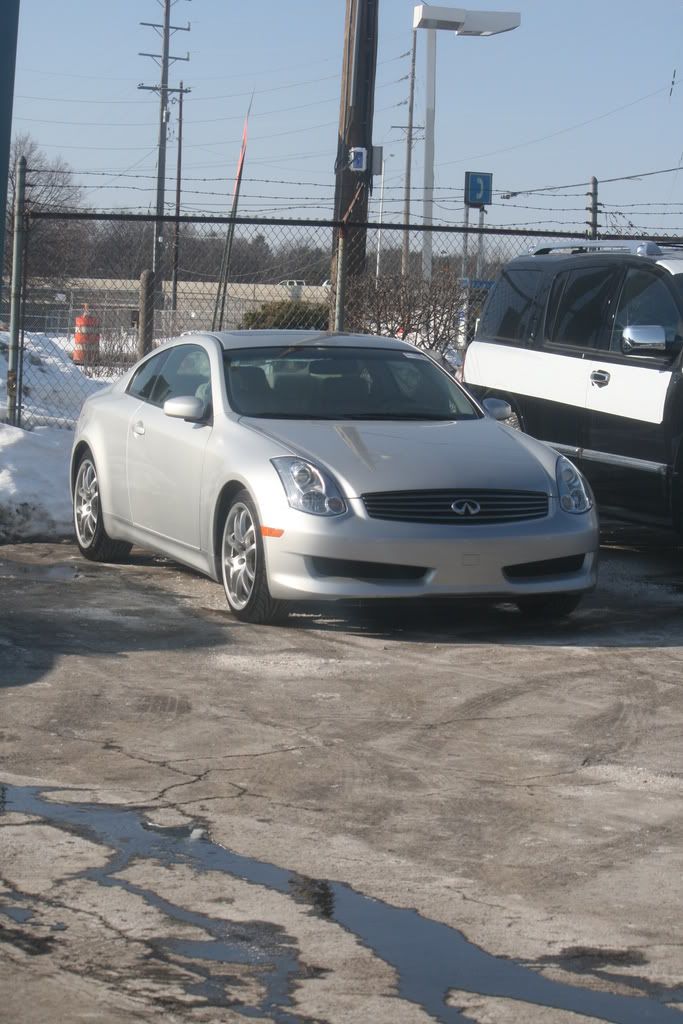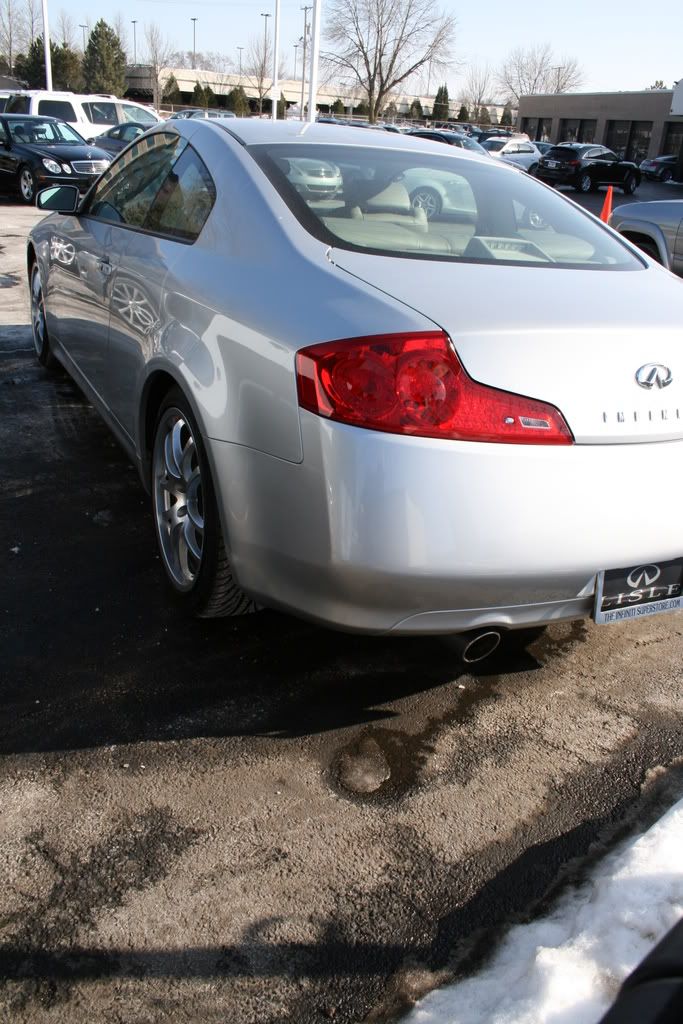 10-15-2010, 09:05 PM
Liquid Platinum
I just picked up this Plain Jain 06. Mods eventually.
04-04-2011, 09:26 PM
Premier Member
Join Date: Mar 2011
Location: Maryland
Posts: 2,645
New owner of an 06 LP Coupe Sport 6MT loaded w/ Nav, black interior. Clear corners in transit.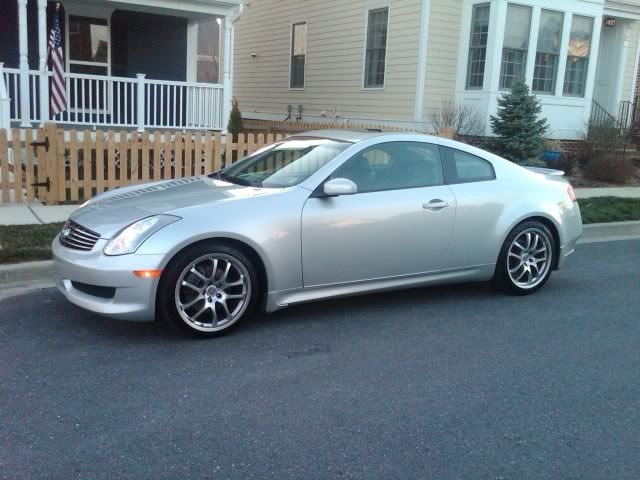 04-05-2011, 12:25 AM
Oh wow I forgot this thread existed, I kept posting in the Brilliant Silver's thread.
Well I have pictures above of it bone stock at the dealership and here is a couple of it now:
04-05-2011, 01:04 PM
Join Date: Aug 2009
Location: Dubai, UAE
Posts: 14,262
12-31-2011, 08:31 PM
Here's more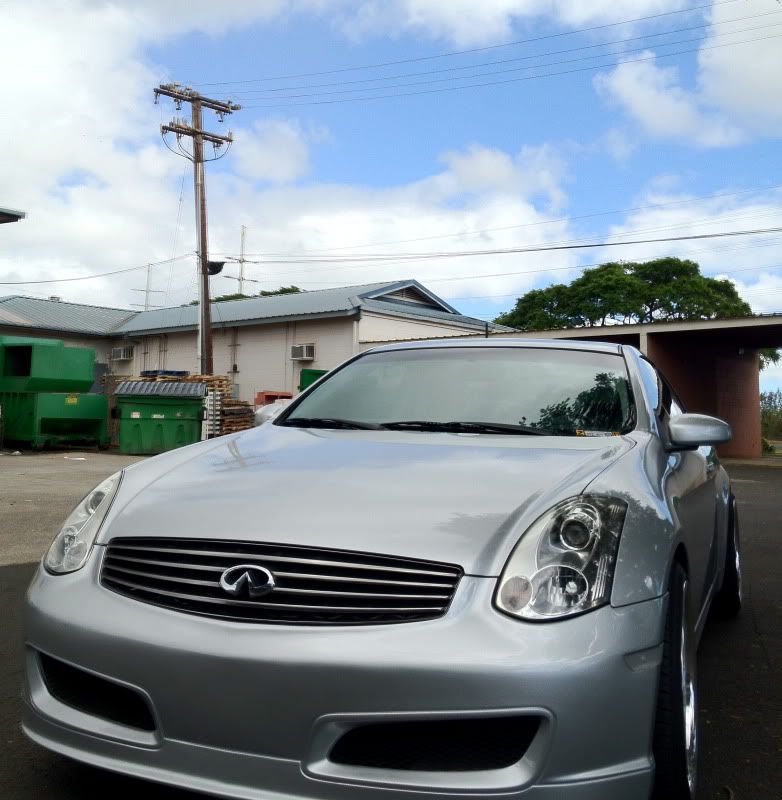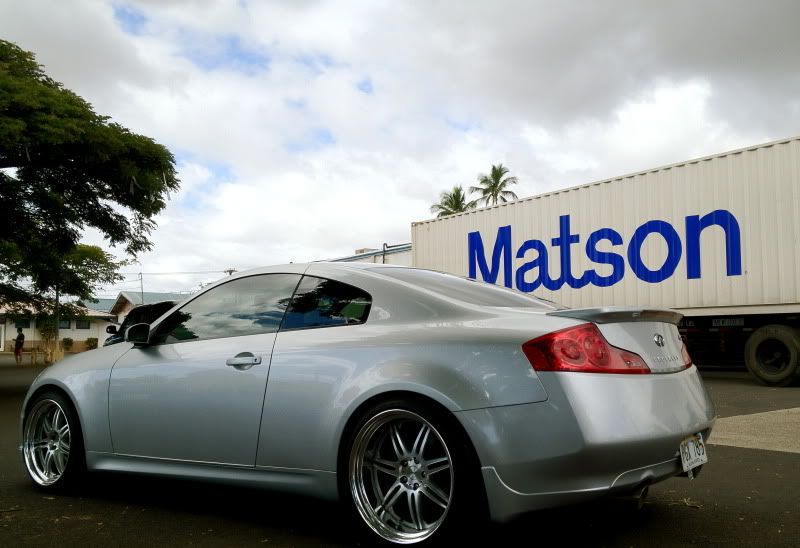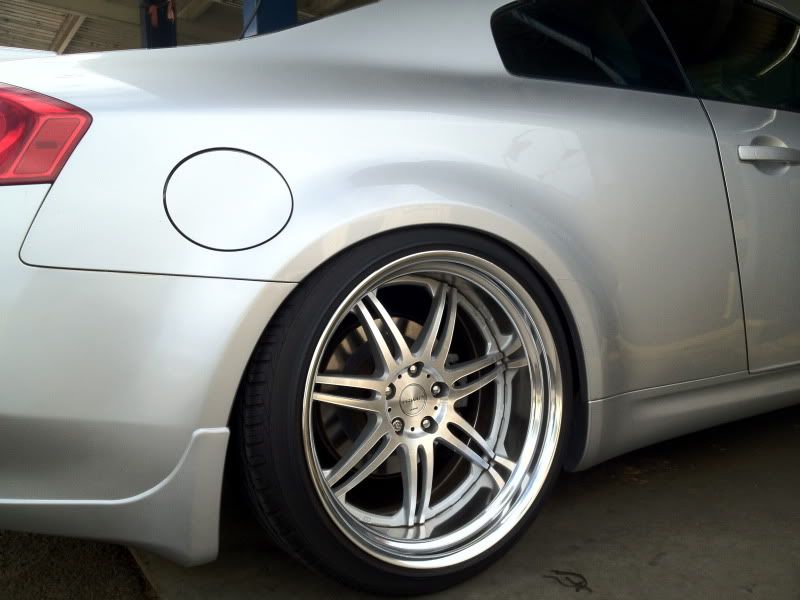 The following users liked this post:
01-03-2012, 08:13 PM
Join Date: Aug 2009
Location: Dubai, UAE
Posts: 14,262
The following users liked this post: