FS: HKS Replica exhaust
01-06-2012, 11:07 AM
HKS Replica exhaust
---
I'm possibly selling my car, so I am parting out. Everything is for local sale only. I am located in San Gabriel Valley.
I have an HKS replica exhaust which was made by M2. Fitment is a lot better than the first replica i purchased previously. Exhaust has not been used very long from me, maybe less than 500 miles. I'm not sure about previous owner but he stated that he only drove his car once or twice a month.
Since everyone knows that this replica exhaust comes with ugly tips, i purchased some titanium tips and had them drilled and bolted on very tightly w/ glue so that the nuts would never get loose. Tips have no scratches on it. Exhaust has slight scratches on flex pipes due to being low.
Asking $300 with titanium tips or $250 with original tips.
No i will not sell the titanium tips by itself for $50 as some asked me. Price would be different if you want the titanium tips only. I'm just putting as $50 for more of a package deal or to get rid of both at the same time.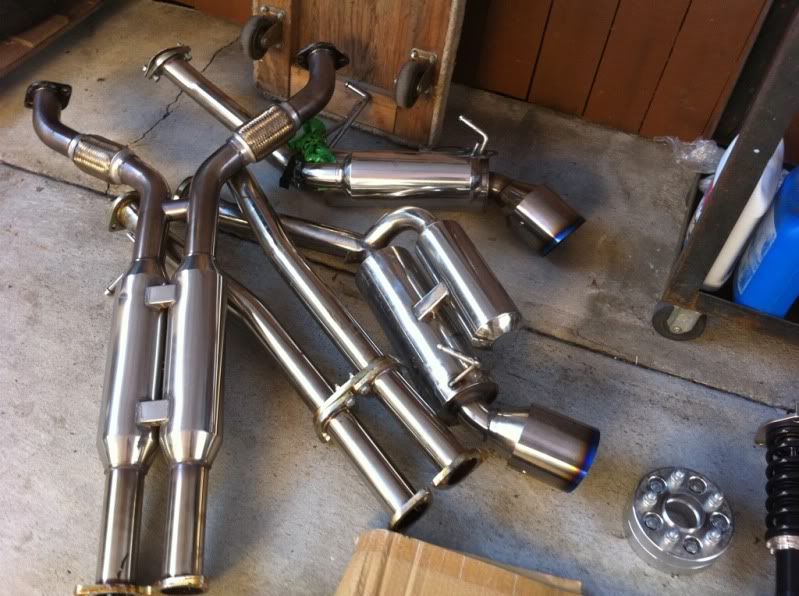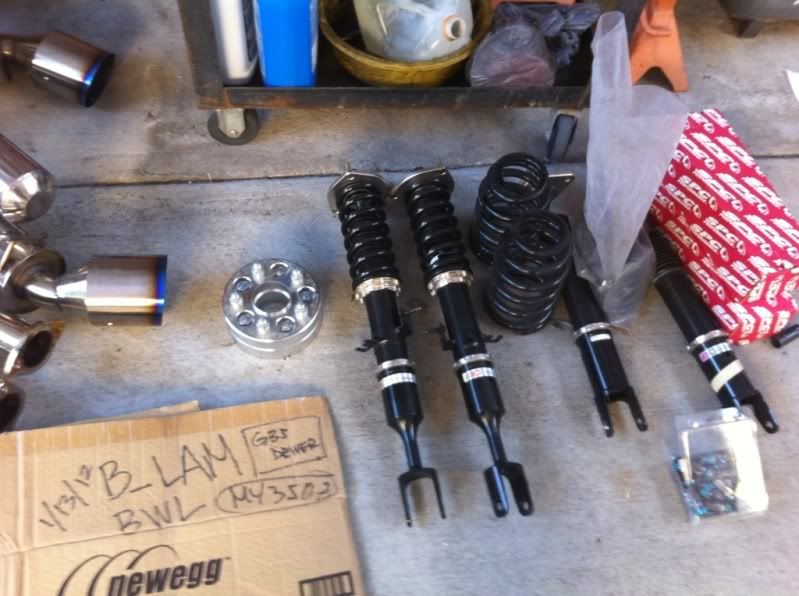 ---
Last edited by B_Lam; 01-14-2012 at

12:53 AM

.
01-14-2012, 01:39 AM
Premier Member
Join Date: Oct 2006
Location: South Jersey
Posts: 17,255
Looks nice for a replica.. Glws
01-14-2012, 01:57 AM
pm me I might be interested . I'm also in sgv . what else are you parting out?
01-14-2012, 02:07 AM
Got to agree w/ Frankie looks nice for replica.
01-14-2012, 11:25 AM
01-14-2012, 05:22 PM
Thread
Thread Starter
Forum
Replies
Last Post
Media Share G35 Coupe V35