FS: G35 Coupe FUJITSUBO Legalis R Full Exhaust System
11-24-2011, 05:42 PM
G35 Coupe FUJITSUBO Legalis R Full Exhaust System
---
I totally forgot I had this laying in the garage! No more G35 so i no longer have any use for it anymore. LMK if anyone is interested!
2003 - 2006 G35 Coupe FUJITSUBO Legalis R Full Exhaust System
FUJITSUBO EXHAUST WEBSITE
Retail: $1,200
Asking Price: $300 FIRM
Contact: 832.428.0594
Location: Houston
The exhaust was on my G35 for a little less than 2 years and i've never had a problem with it, it has some damage on the bottom from scrapping due to the car being very low but this does not effect the performance/looks of this exhaust when on the vehicle. Own a name brand exhaust for cheap!
** ALSO I CAN THROW IN THE Y PIPE FOR FREE IF NEEDED ** (It is not part of the Fujitsubo exhaust system)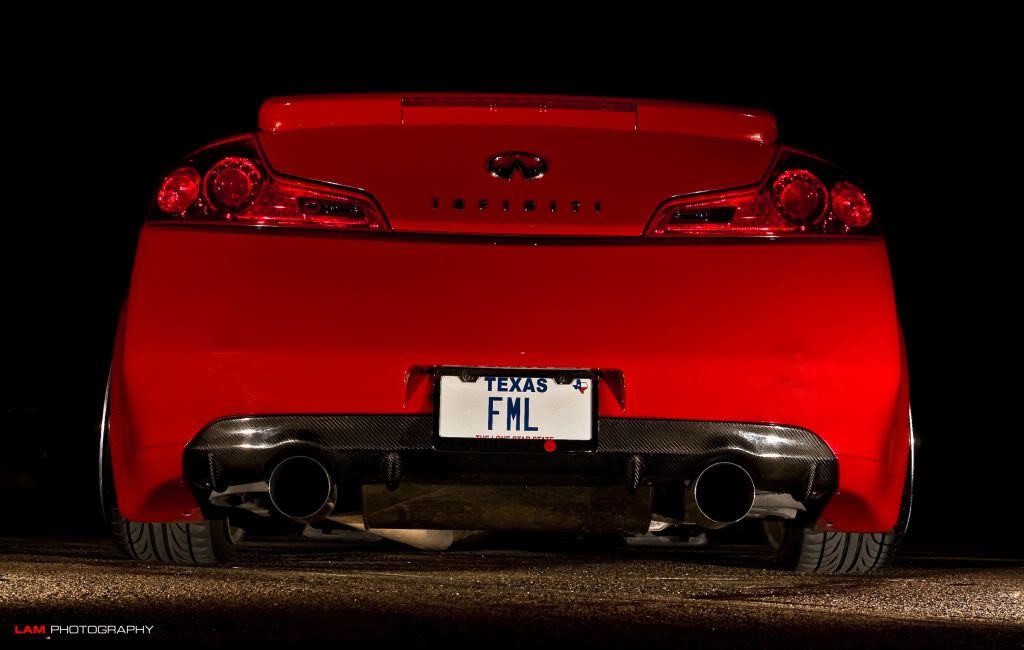 11-25-2011, 11:11 PM
do u have anything else? u know i'm gonna be down there in less then a week...

Steve
11-27-2011, 08:34 PM
11-28-2011, 10:48 PM
I'd also be interested if still for sale.
11-30-2011, 03:18 PM
i may take this exhaust off u if u still have it...my exhaust got all F'd up...i'm gonna need Headers all the way back i believe, except for the JIC Y-pipe...lmk
12-01-2011, 10:23 PM
Join Date: Jul 2008
Posts: 1,466
still have this? will u ship? best price shipped to 13357

i would need the y pipe also..currently have a greddy true dual setup and no stock exhaust parts..
12-04-2011, 12:38 PM
Thread
Thread Starter
Forum
Replies
Last Post